Swift Middle School
Guidance Counselor
Mrs. Jennifer Pearson


Swift Middle School Guidance Website

- features important resources and information for parents and students including course selection, Student Assistance Program and PRIDE.
Address:
1866 Robert Fulton Hwy.
Quarryville, PA 17566
(717) 548.2187 FAX: (717) 548.3350
Vision Statement
The vision of the Swift Middle School is to provide every student with a quality education, so that they meet or exceed Pennsylvania's performance standards which will enable them to be successful learners at the high school level without the need for remediation.
Mission Statement
Swift Middle School will provide every student with a quality education that will enable them to be life-long learners and productive citizens in their ever-changing world.
Solanco on Twitter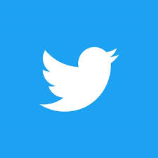 @SolancoSchlDist – Follow
Solanco on Twitter for messages from principals and teachers, and also
interesting information and photos about student activities and
accomplishments, and events in all seven Solanco schools.