Community Relations
Community Relations
Keith Kaufman, Director of Community Relations, (717) 786-5617
Parent Survey – Commitment Form 8-5-2020
Dr. Bliss Update on School Reopening 7-21-2020
Superintendent Update on Reopening 6-5-2020
Solanco on Twitter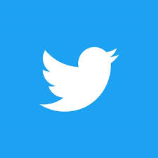 @SolancoSchlDist – Follow Solanco on Twitter for messages from principals and teachers, and also interesting information and photos about student activities and accomplishments, and events in all seven Solanco schools.

Effective communications and parent and public engagement are important factors in the success of our students and schools. Therefore, the Solanco School District is committed to establishing and maintaining on-going, two-way communications with parents and  local residents, business owners and operators, community organizations, elected officials, emergency responders, the media and others in our community.
Solanco's Director of Community Relations develops and implements plans to inform local residents about school district policy and programs. The Community Relations Director encourages community support and involvement in our schools and student activities, and generates media coverage of successful Solanco students and staff.
A number of communications tools are used to "tell the Solanco story":
Website:  www.solanco.org 
Twitter: For information and photos about student accomplishments and events in our schools, follow Solanco on Twitter @SolancoSchlDist.
eSolanco News:  The district's electronic newsletter that is emailed every week during the school year. Use this link for a free subscription.
Facebook: "Like" the Solanco School District Facebook page to receive photos, news and updates from the school district and Solanco's schools.
Solanco app:  The app provides students, parents, Solanco staff and community members with quick,
reliable and convenient notification of school delays, cancellations and other events in Solanco. The mobile app can be downloaded from the iTunes App Store or Google Play Store onto smart phones, tablets, ipads and other mobile devices.
Solanco Education Foundation: Non-profit, volunteer organization that partners with the community to raise funds for student scholarships, teacher grants, and educational materials and programs in the Solanco School District.
The district's phone notification system.
Public meetings and presentations. School board meetings are typically held the first and third Monday of the month at 7:30 p.m. at Solanco Administration Office, 121 South Hess Street, Quarryville. There are no meetings in July.
Solanco's "electronic suggestion box" is communications@solancosd.org.


The website, newsletter and other communications tools also provide parents, students and staff with access to important educational resources.
If you have information about a student or activity that you feel would be appropriate for the Solanco website, newsletter or other district publication, please email community relations director Keith Kaufman, and his phone number is 786-5617.


School links:
Keith Kaufman
Director of Community Relations, Solanco School District
Executive Director, Solanco Education Foundation
Secretary, Southern Lancaster County Chamber of Commerce
(717) 786-5617
Title IX Training Powerpoint (FINAL – 8-6-2020)
 August-September 2020 High School Menu
August-September 2020 Middle School Menu
August-September 2020 Elementary Menu